PURIFY & RESTORE  YOUR DRINKING WATER
to its purest, super oxygenated & natural living state with Auro Liquid Gold
Auro Liquid Gold neutralizes over 250 contaminants allowing them to be filtered out of your drinking water, without the use of chemicals or other synthetic substances.
Is Your Water
Really Clean?
Clean, contaminant-free drinking water is the foundation for good health.

Many people resort to drinking bottled water or installing complex expensive whole house water filtration systems to only discover that it's not much better.

Auro Liquid Gold Water Purification Solution helps reduce up to 50X's more contaminants than conventional filtration.

Auro Liquid Gold contains natural ionic trace minerals, providing you with cleaner, healthier, better-tasting water.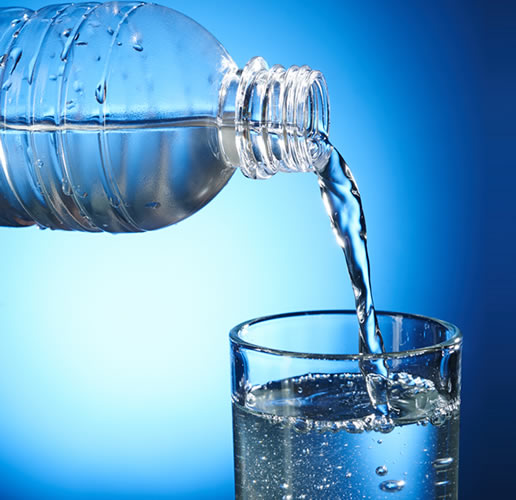 Auro Liquid Gold reduces 159 industrial chemicals
in water, including 80 volatile organic compounds
What Might Be Lurking In Your Tap Water?
The Environmental Working Group (EWG) has analyzed nearly 20 million drinking water tests conducted by water suppliers across the U.S. over a 4 year span. The analysis found a total of 204 industrial chemicals in U.S tap water.

Many of these chemicals were found at concentration levels above governmental-issued health guidelines. However, the majority of chemicals found have no set safety-based limit.

Industrial chemicals may contaminate water through many ways, including factory discharges and consumer products. Most industrial chemicals pose serious, long-term health effects.
Pure and Delicious Tasting Mineral Purified Water
Auro Liquid Gold is a blend of purified water and ionic sulfate minerals that provide an all natural highly effective way to easily purify water.

Without the use of chemicals or other synthetic substances, Auro Liquid Gold targets the invisible, hard-to-remove contaminants such as heavy metals that pass easily through mechanical filtration.
Auro Liquid Gold Works with or without Mechanical Filtration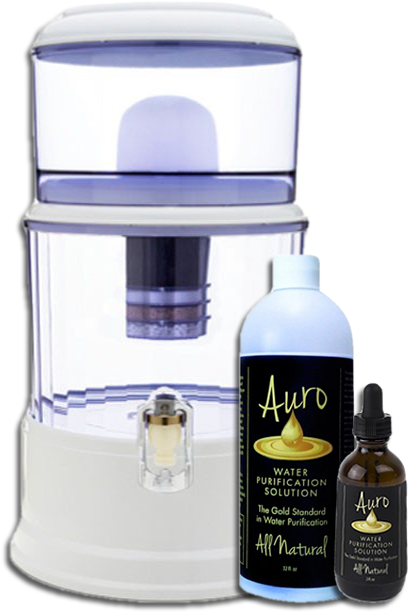 Ensure all your drinking water is clean and pure. Restore it back to nature's design with the simple, affordable and effective liquid purification mineral additive.
Neutralized over 250 contaminants found in tap, bottled and natural sources of water.
Pretreating with Auro Liquid Gold ensures contaminants don't pass through mechanical filtration media.
100% reduction of chlorine. Also, reduces chloramines and trihalomethanes to below detectable limits.
Converts toxic chromium-6 in water to beneficial chromium-3, an essential dietary element.
Converts toxic Sodium Fluoride in water to harmless Calcium Fluoride, which naturally occurs in various water sources.
Provides up to 100 trace minerals that are easily absorbed by the body.
Take Control of Your Water
with Auro Liquid Gold
Browse All Auro Liquid Gold Product Categories Below
Shop Auro Liquid Gold Water Purification Minerals
Shop Auro Liquid Gold Water Filters & Accessories
Shop Auro Liquid Gold Minerals in Money Saving Bulk Packages